Introducing 3LS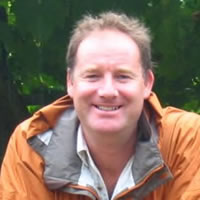 Ian Coldwell
Professor of Hair-brained Ideas
and things that just might fly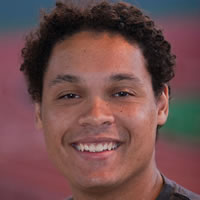 Robert Entenman
Grand Master of Technical Wizardry
and all things complicated.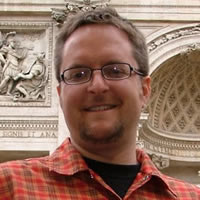 Andrew Walker
Commander & Chief of Strategy, Planning
and making sure it doesn't all go wrong.
---
What We Do
We are a small group of creative, energetic professionals dedicated partnering with our clients to develop compelling, innovative experiences and messages to be delivered to their audiences and customers in impactful and memorable ways. We constantly push our selves to defy conventional approaches to marketing, branding and communications and help our clients drive to the heart of the matter to provide the clearest message possible. We not only break the rules, we've burnt the rulebook. In a world where "out of the box" has become just too restrictive, 3LS can open up an whole new set of possibilities for your business.
CONCEPT

Simple. Clean. Elegant. It's how we think.

We focus on these principles because it helps us define what is important and what is not. Anyone can create an "ahhh" moment. We like to create "oh!" moments. Providing your audience with the spark that makes them think, that makes them consider how your message is relevant to them. Whether it's raising awareness for a cause or getting them excited about what they could wear with that new pair of shoes, the most powerful thing we can do is to engage your audience. Make your them stop and think…consider what your message means to them.

FEASIBILITY

Defining the Vision

So now we've got it, that flash of brilliance that exceeds expectations. Now what? In today's world finding the right technology can make all the difference in whether your project takes flight for lands with a resounding thud. We have the expertise you need to help you form and shape your concept. We are constantly educating ourselves about leading edge technologies and have the know-how to bring the most innovative approaches to your project. We'll help you define and refine your vision and leave you with all the tools you'll need to make it reality.

EXECUTION

Vision to Reality

Now that your brilliant idea has taken shape, it's time to turn your vision into reality. There may be all sorts of ways to tackle your initiative and we will work with you to find the best, most appropriate and cost-effective way to achieve it. Even if that means recommending that you use someone else. Our primary interest is in the success of your project What we can offer you is broad and comprehensive industry capabilities without the tired and boring industry approaches and the big agency price tag.
---
Some of our Clients
Waggoner Edstrom

We have worked on Multiple projects for this client, and each one presents a new, fun and exciting chalenge.

We think Waggoner Edstrom continue to come back to 3-LS because they enjoy a level of support and collaboration that they dont find elsewhere.

or at least thats what we like to think !